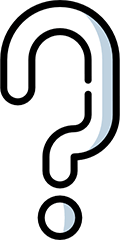 Frequently asked quetions
All servers on your account are billed hourly up to the monthly rate cap. The hourly rate is determined by dividing the monthly rate by 672 hours (28 days). If your server is online for more than 672 hours in a calendar month, you will only be billed the monthly rate. Accumulated charges are invoiced to your account on the 1st of every month.
Yes, instances in a stopped state continue to reserve dedicated system resources (RAM, SSD storage, IP aliases, vCPU) and therefore incur charges until you destroy the instance. If you wish to no longer accumulate charges for a virtual machine, please use the DESTROY button in the customer portal.
See our full list of operating systems.
due to variation in regional costs (such as networking, hardware, labor, taxes, and fees), certain global data center locations may have different per hour and per month pricing for Cloudunk cloud services. Current data center location pricing is always available in the Control Panel.
Your bandwidth usage is based on the highest of either your inbound traffic or your outbound traffic. For example, if your VPS uses 100 GB of incoming bandwidth and 200 GB outgoing bandwidth, your utilization for billing purposes would be 200 GB.
Yes, you can access the console for your virtual machine using the control panel.
In order to achieve the highest possible virtualized performance, all of our host machines use the latest-gen Intel vCPU architecture with 100% SSD storage.
We utilize KVM ( Kernel-based Virtual Machine ) on all of our infrastructure.
Bare Metal instances offer direct access to dedicated servers with no noisy neighbors. Compared to compute instances which are deployed in a virtualized cloud environment, bare metal grants you unrestricted access to the underlying physical servers making these servers suitable for even the most resource intensive workloads.